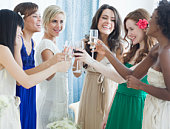 By Lynesha McElveen
I know many of us love to entertain ourselves.  We often spend money on having "fun" without thinking of any financial consequences.  It's too easy to swipe your card for tickets to a movie, or get talked into going out to dinner with a friend.  While I am the queen of entertaining, I am also the queen of doing it for a di$count!  Here are some easy tips to help you cut cost while still having a ball!
 Wait for a movie to come out on DVD verses going to the movie theatre.  I know many of you like to see movies the weekend they come out, but a trip to the movie theatre can easily costs you $10 per ticket, plus money for food.  Watching it on DVD can be as cheap as $1 at the local Redbox.
If you must go to see a movie when it first comes out, go to a matinee.  You can even check your local theatre for Di$count Days that they slash prices virtually in half.  AMC does $5 movies before noon, and the Galaxy FunPlex does $6 movies all day on Tuesdays.
Use coupons for dining out.  You may be thinking, coupons!  Yes, coupons!  You can use these as simply as having them come to your phone through apps like Groupon, Scoutmob, or passbook.  You can save up to 50% on a meal or have a friend eat for free.
Take advantage of free activities in your area.  Look into free concerts, musical performances, outdoor movies, and museums.  There are even dance and exercises offered for free like Zumba or Ballroom.
Plan a staycation instead of a vacation.  If you are me, you love to travel, but if things are tight and you want to save money, plan a weekend at a local hotel.  You can still enjoy the Spa, or golf, but without the expenses of travel.  Some great ones in my area are Calloway Gardens and Chateau Elan, which offers web only "Hot Date" packages for as little as $129/night.
Take advantage of Bar Menus are restaurants.  Many high end restaurants have Bar Menus or Happy Hour Menus where they offer meals for as little as $3 with the purchase of a drink.  Instead of going at prime time during the dinner rush, go in between 5:00-6:30 pm and save a bundle.
Ask Restaurants about Di$count Days.  They may be named anything from "Ladies Night" at Imperial Fez to "National Pancake Day" at IHOP.  Many restaurants are offering up di$counts in light of our current economy, so just ask!
Pamper yourself by visiting a massage school verses getting a professional massage.  You can do this for anywhere from free to about $25.  The students who do the massage are in the last leg of their program so you don't have to worry about getting someone with no experience.  Plus, many of the schools offer high end massages like hot stone and Swedish.
Have a game night at the house and turn it into a potluck.  This way you will have loads of fun without the full expense of the meal.
Be sure to check out local magazines and the internet for the happenings and goings on for le$$ in your area.  Some to try are Access Atlanta, Creative Loafing, and About.com.  Or just google, "free entertainment in

your city

."
If you employ these tips, you are sure to have a blast… for le$$!
Comments
comments