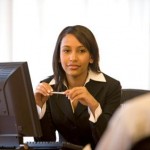 Procrastination is a part of the human experience. We all suffer with it from time to time. Some of us procrastinate due to feelings of insecurity or indecisiveness, but others of us procrastinate because we are truly weighing the pros and cons of a decision. While many view procrastination as a sign of weakness or something that can hold one back from achieving success, I have used procrastination as a means to drive me to do and be the best.
Now I must admit, I have procrastinated out of fear of failure, fear of the unknown, and even fear of success. However, I have had a strong support system to push me forward in achieving. In recent years, my husband stayed on me, held me accountable, and made me uncomfortable until I confronted those fears. As a result, each time I moved forward after the period of procrastination, I have achieved success. For example, I have been working on presenting financial literacy seminars at various colleges and universities. I started off with smaller schools, but wanted to branch out to larger institutions. When I finally got the opportunity, I was asked not only to do an hour presentation, but a half-day. I was scared and I admit I procrastinated. However, I rose to the challenge because failure was not an option. My procrastination actually pushed me to excel and I got feedback that my workshop was a tremendous help to those who attended.
What am I saying here? I am saying I think procrastination in itself is not bad…it's procrastination that prevents you from achieving your goals and dreams that is bad.
Sometimes procrastination can actually drive you to achieve. There are times people actually work better under pressure. Sometimes you get the best out of people when the heat is on, like when I was in college competing for national cheerleading championships. We performed much better at competitions then we did in practices because of the tremendous pressure we were under. It was lights, camera, action, and time to perform. And perform is what we did, which allowed us to win major national titles 4 years straight.
Now am I telling you that you should wait until the day before a big meeting to put together a presentation? No, absolutely not. But I am saying, waiting until a few days before to put the finishing touches on that presentation might not be such a bad idea. Waiting until close to a deadline can offer you a better opportunity to think through a matter, make adjustments, and practice presenting the material in a way that is true to yourself.
Procrastination also helps if you are taking your time to be insightful, research, or perfect something before moving forward. Even down to this very article, I procrastinated. This is my first time posting for a blog other than my own. Outside of being a little nervous, I also wanted to make sure I said exactly what was on my mind. I wanted to be relatable and easy to understand. I also know now that as I am beginning to post for other sites I am giving myself more visibility, but opening myself up to more criticism. In an effort to make my article seamless I waited until today, even though I said I was going to start writing a few days ago. I had to meditate, evaluate, and throw around a couple of ideas before sticking to a concept. Now it will be up to the readers to determine whether my procrastination was a help or a hindrance in writing this article.
So how do you determine whether procrastination is a help or hindrance in your business?
I think you should ask yourself the following questions.
Has procrastination kept you from opportunities?
Has procrastination allowed you to push yourself into overdrive to ensure you achieved a goal?
If you had acted quicker on a proposal, could you be further along in your business?
Has procrastination allowed you to weigh the pros and cons of a decision to the point where you found more cons and avoided a major disaster?
If you had not been so concerned about dotting ALL your I's and crossing ALL your T's could you have taken your career to another level by now?
Has procrastination prevented you from making impulsive decisions?
Depending on how you answered, you may have a problem with procrastination or it may very well be your friend. You may be able to use procrastination to your advantage to overcome huge hurdles in your life and in your business. Alternatively you may also be missing opportunities that you might not get again. We all procrastinate. If you are missing those opportunities, the key is to flip it so you can overcome whatever is holding you back. Every time you do, you will feel a sense of accomplishment that only defeating a stronghold can give. Please share your stories on how you have used procrastination for your benefit.
Comments
comments