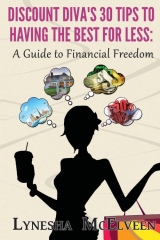 Discount Diva®'s 30 Tips to Getting the Best for Less will reveal to you how to have the things you want while saving for the things you need! It will teach you how to build wealth for the future while enjoying life and living in the present. You want it all? These tips will send you well on your way!
Have you ever wondered….
*How can I look good and still have money in the bank?
*What's the best way to save for my children's college fund?
*Why do some people seem to have it all and others seem to constantly struggle?
You don't have to sacrifice or compromise, you just have to get smart about how you spend. You can have the Gucci bag, but let me show you how to get it for less. You can save for your retirement and still go on vacation. Building wealth doesn't have to be a drag.

This book is written to help you understand how to have It all by making your money work for you through Saving, Investing, Cutting Expenses, Eliminating Debt, Savvy Shopping, Accumulating Assets, Protecting Assets, Giving and Getting R.E.A.L.(TM) with yourself in the process.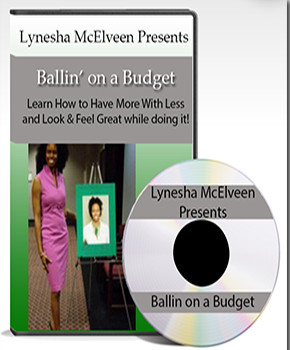 The Ballin' On A Budget DVD was filmed during a presentation given by Mrs. Lynesha McElveen, The Discount Diva®, where she taught the audience how to have the best for less. This presentation proceeded her new book Discount Diva®'s 30 Tips to Getting the Best for Less, but it's just as informative and fun… in visual format.