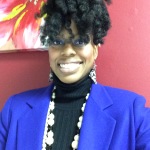 Hey Divas!  Recently I had an awesome opportunity to attend a Real Estate Conference.  My girlfriend invited me and had already paid thousands of dollars for it and was offering for me to go for free.  Real Estate Investing is something I have always had a passion for.  I even owned my first 3 homes by age 25.  I also foreclosed on 2 of them by age 27, so I am much more practical about going about Real Estate the second time around.  I've been wanting to get back into the market for a minute, but haven't due to fear of failure, lack of funds (want to use only private financing), and most importantly lack of knowledge (want to figure out the best strategy for me).  At first glance, this free opportunity sounds AMAZING, but after really dissecting it, I realize that going to this 3 day event is taking me off of what I am already focused on…building The Discount Diva Brand.
I haven't even taken photos of all of the inventory from The Discount Diva Thriftique and posted them online, yet I run a boutique.  I haven't created a Google Business Page so I am searchable to the world.  I have school officials waiting to meet with me and I haven't fully developed a complete financial literacy program.  What do I look like going to a Real Estate Conference, even if it is free?
This brings me to my point.  As good as that conference sounded, it's not on point with exactly what I am focused on right now.  Now, I'm not saying Real Estate is not a part of the/my plan, I'm just saying it's not a part of my plan right now.  It's important we look at that and stay laser focused because anything that is not a part of your plan right now is a distraction, no matter how good the opportunity looks.  When I say right now, I don't mean in the immediate future.  If you have a strategic plan for the next 5 years, then that is your right now.  Anything that doesn't directly correlate to that, you must set to the side, at least for a little while.
Become laser focused on fulfilling your passion and walking in GOD'S plan.  If you do that and stay prayerful it will be easier to spot distractions.   
Comments
comments