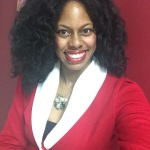 I was scrolling through my Facebook comments the other day and a former client of mine from my past life as a Social Worker, commented, "You are hustling hard," and while many might take this in offense, I wear it as a badge of honor. Not because I'm doing everything right, but because I LOVE what I am doing and so I hustle without even feeling like I'm hustling.
The question for you remains? Are you hustling hard? The hustle, also referred to as "the grind," "the move," or "getting that money" is something that many people try to avoid. There are many books, seminar speakers, and workshops existing that proclaim you can get rich with little effort, in your spare time, or by using everyone else's efforts. Now, while I am a huge believer and participant in leveraging the powers of others, nobody can make you work hard, but you, and nobody can do what YOU do.
So just what are you doing? Are you hustling hard? Do you get up early and stay up late thinking about and working on how to improve your business? Are you taking extra classes in your field, reading books, attending seminars, and continuing your education? Do you spend time with mentors, networking, and engaging in opportunities that allow you to rub elbows with those in similar professions, careers, and businesses? Are you doing things better than your competition? Are you providing an experience for your customers that makes them say, "I want to get all my X from (Your Company)." Are you willing to do today what others won't do to have tomorrow what others won't have, (Les Brown)?
The good news is, if you are hustling hard and doing what you love, it won't even feel like hustling. It won't feel like work? It will be fun! Don't be afraid to hustle. "The diligent hand makes rich and the slack hand causes poverty," Proverbs 10:4. Don't be afraid to hustle hard and work hard for what you want! The key is to find what YOU LOVE to do, so work won't be work!
Lynesha McElveen, The Di$count Diva ® has been coaching, teaching, inspiring, mentoring, and blogging for 7 years. Her recent feat was taking her writing to the next level by creating a book!
If you want additional tips on how you can step up your money game, cut costs, eliminate debt, build wealth, and keep it R.E.A.L. (Realistic Expectations About Life) with yourself, purchase a copy of: Discount Diva's 30 Tips to Having the Best for Less: A Guide to Financial Freedom here: http://bit.ly/1uDGSYX.
Comments
comments