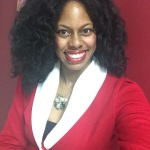 Hey Divas!  Have you ever found yourself in a situation that you could have avoided, but you weren't paying attention enough to do so.  I think we all have, and I most recently experienced this last week when pumping gas.  I was on my way out of town for The Discount Diva Thriftique in Florence, SC and I stopped at a gas station to fill up.  My husband was pumping the gas and he wasn't paying attention and neither was I.  The thing that caught my attention was when he handed me the receipt, it said $72.  Now, if this had been the summer, I would not have even flinched, but this was the winter, where gas prices has gone down to under $100 a barrel translating into filling up my car for $45.
I asked my husband what the price was for the gas.  He stated, "It said $2.19 for regular."  I snatched the receipt and looked and it said $3.79/gallon for premium.  Now while all the other gas stations around us were offering $2.39 for premium, even $2.09 on exit up, we paid almost 75% more.
Of course I was irritated and asked him to go into the gas station and get our money back (which they wouldn't do because the amount was on the pump).  I wanted to write a letter (which Rodney wouldn't let me do). He was angry because somebody "got him."  He suggested he never paid attention to the price on the pump, he just goes by what the sign says.
The lesson in this is…We must pay attention.  Something that cost us almost an extra $30 in gas, could have cost us $30,000 in business.  What if this was me purchasing some items for the Thriftique and I didn't pay attention and thought they were $200 and they turn out being $375.  What if you do a transaction in business that you expect to be $10,000 and it turns out to be $17,500.  What if the house you want to purchase is listed at $100,000but turns out to be $175,000.  This could mean BIG problems.
We have to PAY ATTENTION.  Not just as business owners, but as consumers, as parents, as spouses, as people so we don't get "got!"  I couldn't really even be mad at the gas station attendant because what he said was true.  The price was written on the pump.  We can't be so focused on the initial price that we don't pay attention to the actual price or be consumed by the "teaser" that we end up not getting what we "thought" we paid for.
PAY ATTENTION!
Comments
comments