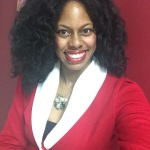 Hey Divas!  Costs cutting is something we all could benefit from doing.  We especially need to take account of our spending and figure ways to stretch our dollars when we are business owners.  As The Discount Diva (R), I am no stranger to asking for discounts and deals when it comes to clothing, travel, entertainment, even home and car buying, but one thing I was missing was asking for them when it came to my household expenses.
We all have expenses that are perpetual like utilities, cell phone bills, car insurance, even medical insurance.  Oftentimes, we just get comfortable and we will loyally stick with our current vendors just because we haven't taken the time to see if there's something better out there.  I learned this lesson last week.
I met with a health insurance expert who helped me reapply for insurance through The Health Insurance Marketplace and not only did I say over $185/month, I got a better plan, with lower to no deductibles, free office visits, and $0 on generic prescriptions.  I had been paying out of pocket for dental cleanings, but with that savings, I even added dental insurance!
After seeing how much I saved on health insurance, I called my cell phone company, car insurance, and cable company.  At the end of the day, I saved over $400 a month because I asked.  I actually cancelled my car insurance and went with another company and when I called to cancel with my current carrier, they won me back with an even less expensive package than the new one with more benefits.  I am checking with my natural gas company today.
I say all this to say, sometimes you have not because you ask not!  I wonder how much money I could have been saving over the past 6 months.  That could have stacked my savings!  I can't change the past, but I am looking forward to the savings going forward!  I encourage you to contact your local carriers and see how you can benefit from the deals and discounts they have to offer.  The key is to tell them you are shopping around and are considering leaving.  Don't be afraid to tell them a price you want that seems insulting.  Remember, you have not because you ask not.  I told the car insurance guy they offered me a price $70 a month lower, but it was really $80 and he met me right there!  I worked him down another $8/month, meaning, I could have gotten the $80 less from the beginning.
I hope you take the time today to figure out how you can cut costs in every area of your life and don't be afraid to ask for what you want!
Comments
comments