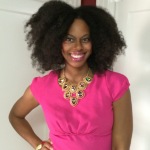 Hey Divas!  I often hear people talk about how they want to go into their own business.  They are tired for working for "The Man" or building someone else's dreams and they long for the day they can work for themselves, set their own hours, and do what they want to do.  Well I've got news for you!  Contrary to popular belief, working for yourself is actually the hardest work you will ever do.
See the cool thing about going to a job and working for someone else is you typically have set hours and set expectations, duties, and responsibilities.  If you work 9-6 at 6:05 PM, some of  you are at your car  Lol!  Not so, with Entrepreneurship.  If there is project that needs to be completed, a client serviced, or something needs to be fulfilled, you have to do it and it usually doesn't go according to a schedule.  I often am corresponding with clients 7 AM in the morning through 11 PM at night! This is not a complaint.  I love what I do, but you need to consider that before jumping out there to "Be Your Own Boss."  You will work harder than ever, especially in the early years.  Don't be fooled.  This ain't no fairytale, so know what you are getting into.
I'm sharing this because my husband's phone went off at 2 AM this morning.  It interrupted both of our sleep, but it was a colleague, so we jumped up to the call of duty.  Am I saying you will never sleep again, no, not exactly, but I am saying be ready to make some sacrifices to build your dream.   Sacrifices of sleep, time, doing fun things you may want to do, finances, vacations, hanging with friends, and you may even miss a few family functions.  It is, what it is and it's time we as Entrepreneurs are real with those desiring to be so.  I love you, but know to be a SUCCESSFUL Entrepreneur you will work harder than you ever have.  There's no getting around it, but if you are willing to do that for a season the rewards in the end will be more than well worth it!
Comments
comments