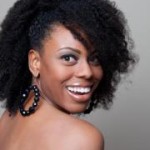 Hey Divas!  It is Springtime and it's time to shed that old skin and put on warmer days.  Spring is often a time where we become more active.  More active, can mean more spending, so here are some tips to help you stay on budget during this transition.
1.  Research free activities that are going on in your area.  Many cities offer fairs and festivals that are free during the spring time.  You can cut costs by packing a lunch or bringing along bottled water or snacks.
2.  Find free/low costs camps for your children to attend during Spring Break.  You can find some quality camps that can keep your children busy while keeping them out of your refrigerator.  The combination of saving may make the costs of the camp well worthwhile!
3.  Talk to friends about carpooling to events, watching one another's children, and engaging in other strategies to keep costs low.  Maybe you can watch your neighbors friends one day and they watch yours the next.  This can totally take $$$ out of childcare.
4.  Visit local parks.  Parks are one of the best ways to enjoy the Spring and get involved with nature for free.  Some may require a small fee and in many counties you can get an unlimited pass for all of the parks in the region for as little as $40/year.
5.  Take advantage of free outdoor movies, matinees, or visiting the theatre on certain days for savings.  Some theatres offer discounted rates for visiting the theatre during the first show of the day or on a particular day of the week. Check with local theatres for details.
6.  Shop flea markets and farmers markets.  This can be a great way to save money on groceries and other items you need.  Farmer's markets often allow you to get natural products without the "organic" price.
7.  Shop The Discount Diva Thriftique and other thrift, consignment, and discount stores when updating your spring wardrobe.  Find stores that will allow you to sell clothing you are no longer wearing to them or trade for new or new-to-you items.
Employ these 7 items and you are sure to save money this spring!
Comments
comments