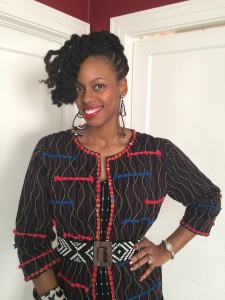 The Holidays are here and during this season money is often being spent with no regard for tomorrow.  While many of us buy gifts for loved ones, entertain with parties and dinners, and even travel far distances to spend time with family and friends, it is important we learn how to cut costs while doing so.
You don't have to be a genius to cut costs.  You just need to do a little planning and some bargain hunting and you will realize the benefits far into the New Year while your friends are sweating over their holiday spending for months to come.
Here are some tips to make your holidays frugalicious!
·         When shopping for gifts take advantage of discount days, percentages off, and coupons.  A discount day can be anything from Black Friday to markdown days in stores.  Ask a store manager for details.
·         Shop at places that allow you to negotiate.  There's nothing better than getting a di$count or bargain!  Shop places like The Di$count Diva Thriftique where you can find deals on items by shopping online or in person.  Remember when shopping online, "It is important to check the seller's feedback, refund policy, and be sure to get a clear description of the item.
·         Shop all during the year.  Sometimes you may luck up on an accessary store going out of business, a closeout sale, or items being significantly discounted.  Stock up.  These items can always be given out later during the holidays as gifts.
·         Buy holiday decorations the day after the holiday.  Many people put a lot into decorating during the holiday season and this can get very expensive.  If you know you have a big New Year's party each year, go buy items for next year's party on January 2nd.  They will be hugely discounted, even up to 90% off.
·         Clip coupons.  I know this is something most people don't want to do; however, using coupons on some of your holiday food items may tremendously cut costs.
·         Try cost sharing/food sharing.  Instead of all the costs falling on you to prepare a holiday meal, ask each person coming over to chip in by either bringing a dish, drink, or dessert.  By doing this you can save not only money, but time and effort.
·         Purchase tickets for holiday travel on a Wednesday.  If not, Tuesday and Saturday are also cheap travel days according to Rick Seaney.  You may even want to fly out on the exact day of the holiday.  This can be cheaper depending on the demand.
·         Pack light.  Most airlines charge a $25 per piece surcharge, so checking 1 bag can cost you $50 roundtrip.  You may also want to look at using airlines that don't charge for baggage.
·         Carpool.  There used to be a time that driving was much less expensive than flying, but with the new rises in gas prices, this option might not be much of a savings.  If you and a friend live in the same town, ride home together and split the gas.