By Lynesha McElveen
So now that spring is coming, if you're like me, you are ready to get out and about and get actively engaged.  There are all sorts of artsy and cultural things going on around the world, but how do you save money on those things?  Here are a couple of tips to help you save money when engaging in the arts.
Purchase tickets for Plays, Ballets, Musicals, etc. on "Community Night."  Usually there are certain nights that are offer di$counts and you can easily save 10-50% off ticket purchases.  A good example is Ballethnic is presenting Leopard Tale, March 21-24, 2013 and tickets are buy one get one free on Thursday, Friday & Saturday.  Don't be like my friend, Caneka Hardon, http://canekahardon.com who purchased the tickets online for full price.  You have to call in to the Rialto Theatre to get the di$count.
Look for free events in your area.  You can check local papers like Creative Loafing to find out what's going on in your area.  You can also check out the Sunday paper, or community or neighborhood papers.  Also, look for the newsletter for your neighborhood.  You may be suprised what's going on right around the corner from you!
Usher at an event.  I know it sounds cliché and maybe you are not into serving others, but you can attend a lot of events free of charge just by handing out a few programs before the event begins.  I have seen the Color Purple, Putnam County Spelling Bee, and Doubt for free all before they made it to Broadway just by ushering.  You can even usher at the Symphony and sometimes even at concerts.
Find out about di$counted or free days to attend museums.  Usually most museums are open to the public free of charge at least 1 day a month.  Find out when that is, and go on that day.
Look up music events in your area, i.e. Centennial Park does Wind Down Wednesdays with free and live music from local and national musicians.
Check out local jazz, poetry, or arts cafés.  This is a way to enjoy arts of the locals for a super low price.  Some to try are Apache in Atlanta, Nuyorican in NYC, The Joynt in Chicago for jazz, s and di$counts on Broadway shows.  The 606 Club in London for jazz, and Café Laurent in Paris.
Websites to try include: http://www.ductac.org/ for arts in Dubai, http://blogs.laweekly.com/arts/ for LA, and www.charlottesgotalot.com for events in Charlotte.  Also, don't forget Groupon, Scoutmob, and Spendom for deals on arts, music, crafts, and entertainment in your area.
If you take your time and research, you can find some great deals on music, arts, entertainment and more!  Have a great spring and summer indulging in the arts for le$$!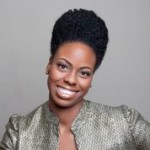 Lynesha McElveen is owner of Liberty Educational Group (L.E.G.) and is known as The Di$count Diva that teaches people how to get the best for less and still have money in the bank.
Comments
comments