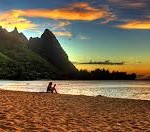 Spring is a great time to get back into the swing of things. After being cooped in the house during this long winter, most of us are anxious to break free and enjoy some of the benefits of the warm weather. This is also a time many of us start planning vacations and weekend getaways.
I am definitely a girl who likes a weekend getaway, but it is very important when planning to stay within budget and to cut costs whenever possible. Here are some tips to help you save on vacationing or make the most of your staycations.
1. Ask for special deals that may take place during the week. For example, some hotels offer discounted pricing during the week. You can take advantage of this by going to a hotel on a Monday night or any weekday. If you have always dreamed of staying at the Ritz Carlton or the Waldorf Astoria, this may be the perfect opportunity to do it for 30-70% less. This is perfect for those who have some flexibility in their schedule.
2. Look for online deals. For instance, you can find deals from the mountains of Colorado to Hawaii on sites like "Amazon Deal of the Day". Some of these sites offer pricing for up to 50% or more off.
3. Check with summer resorts about staying during the winter months. The season for summer vacationers typically kicks off after Memorial Day and runs through Labor Day, so if you vacation during the months around those holidays, you can often find GREAT deals! Visit Myrtle Beach in the winter and take advantage of discounts on hotel rooms, spas, and restaurants that are eager to make some profit and therefore offer significant savings.
4. Look right around your area for deals and steals. Chateau Elan, a winery, vineyard, and resort right outside of Atlanta offers great deals including, "Special Hot Dates" that include 1 night accommodations and breakfast for two for $129-$204 when rates are typically $299 and up just for the room. Check for deals at resorts near you.
5. Take advantage of Staycationing by relaxing at local restaurants near you. Find out about "Happy Hour" specials or deals offered on certain days of the week. For example, McCormick and Schmicks has a "Bar Menu" from 4-7 pm with prices as low as $2.99. Imperial Fez has "Ladies Night" and Chequers has seafood specials you may have access to by signing up for their email list.
6. Visit National Parks in your area. Many national parks are free or minimal costs to enter. You can visit a different park every week in your state and probably not visit them all. Some states even offer a parking permit that allows you entrance into all the parks in your state for as little as $40 for the year. Visiting these parks allows you to see nature, relax at waterfalls, hike and bike trails, and breathe in the beauty of serenity and feel like you are on vacation far away from home even though you may be right around the corner.
7. Pack a lunch and head to your local park. This is virtually free and fun! You can lay out on a blanket and look up at the clouds, walk around a pond and feed the ducks, or just people watch. Whatever the case, packing a lunch can be fun and frugal and romantic by adding some candles, a glass of wine, and a cup of love. Remember, the best things in life are free!
I hope these tips help you enjoy your spring and plan your vacations and staycations without spending all your hard earned dollars. Hopefully, these tips will help you experience the benefits of luxury without the after effects of splurging. Happy Saving!
Comments
comments